The fifth season of the Mobile Legends Professional League (MPL) Singapore will kick off on 11 March, featuring eight of the best Mobile Legends teams in Singapore battling for the lion's share of a S$100,000 prize pool and the chance to represent the republic on the international stage.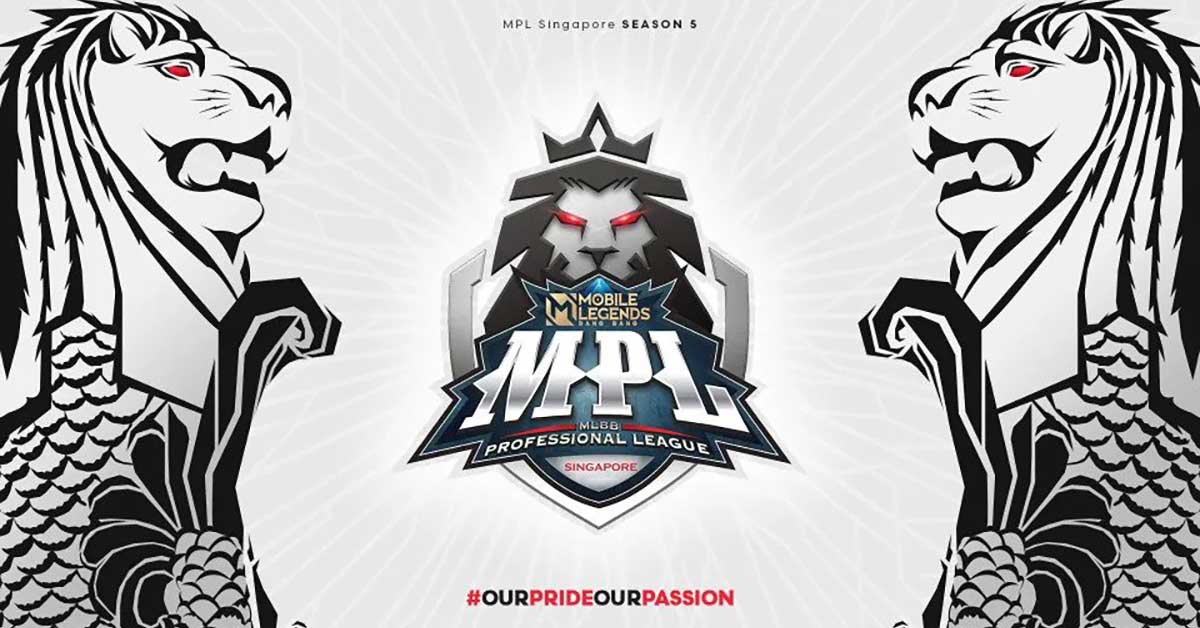 Season 5 of the Mobile Legends Professional League in Singapore will kick off in March with its Regular Season, with the Playoffs to be held in mid-April.
MPL Singapore Season 5 will hold its Regular Season throughout March and early April while the subsequent Playoffs will be hosted in mid-April.
The Regular Season will feature four weeks of competition. Week 1 will be from 11 to 12 March, Week 2 will be from 18 to 19 March, Week 3 will be from 25 to 26 March, and Week 4 will be on 1 April.
In the Regular Season, each team will play against the seven other teams in a best-of-three series to earn points that will determine their league ranking as well as seeding for the Playoffs.
The Playoffs will then take place from 14 t0 16 April and will follow a double-elimination format.
All eight teams will qualify for the Playoffs, with the top four teams from the Regular Season getting seeded to the upper bracket while the bottom four will start from the lower bracket.
The champions of MPL Singapore Season 5 will take home the grand prize of S$30,000.
The participating teams in the league include RSG SG, Slate Esports, Evil, Revival, Stellark SG, and Team SMG SG.
The last two spots will be filled through open qualifiers on 18 and 19 February.
The top teams in MPL Singapore Season 5 will also get the chance to prove themselves against the best other countries have to offer in the various international tournaments Mobile Legends developer MOONTON Games has planned for 2023.
These include the 2023 SEA Games in May, the Mobile Legends Southeast Asia Cup 2023 in June, as well as the World Cyber Games and Snapdragon Pro Series Challenger, both taking place in July.
A second round of regional leagues will then occur from August to October before the One Esports MPL Invitational in November.
Finally, the 2023 Mobile Legends esports season will conclude with the M5 World Championship in the Philippines.